I decided to try my hand at a little bit of engraving with my Dremel.
I started with a basic clear drinking glass that I had blown.
I went online and found a silhouette of the Seattle skyline that I liked (sssh... that might be pushing copyright boundaries, but, um, moving on...) and printed it. I really wanted one with Mt. Rainier in it because I love Mt. Rainier and think it's an important part of our skyline. I also liked how this one had a flag flying atop the Space Needle.
Then I taped the skyline inside the glass. Now, you wouldn't have this problem with a store-bought glass, but on mine, the inside of the glass wasn't perfectly straight-walled, so there were parts where the paper didn't sit flat. I ended up cutting the skyline into segments so that they could each lay flat up against the glass.
Then I traced over the skyline with my Dremel.
I decided it needed something else, so I wrote the word "Seattle" in Word, messed around until I found a font and size I liked, printed that, and taped that where I wanted the word to go and traced that too. Then I signed and dated the bottom.
I think the end result is pretty good for a first try.
The blue sparkly nail polish was special for the Seahawks NFC championship game. I was thinking that drinking out of this glass for the Super Bowl might be lucky.
I have a few thoughts about doing more glasses. One thought is that I'd love to do a series of cities - a New York glass, a Paris glass, etc. I love iconic skylines, so that could be perfect. I also thought about doing a Seahawks logo glass for Sunday.
Speaking of Sunday, I have a recipe in mind... green jalapeño margaritas with blue rim sugar. That'd look great in my Seattle glass, right? And, going through a stuffy-sinus thing, jalapeños sound perfect.
I think this would only work on clear glass. I haven't figured out yet how I'd approach an opaque glass. I guess I would have had to cut out the skyline and tape it to the outside and maybe even trace it with marker first? A little tougher.
I also thought about engraving on store-bought glass. Not nearly as special as handblown glass, of course, but I think doing something like this might make a nice gift: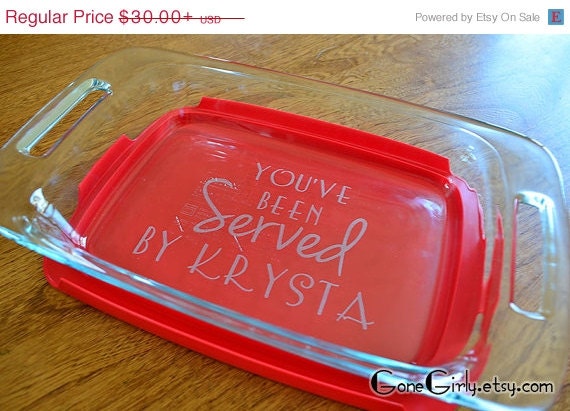 In the meantime, though, I'm sticking to my own handblown glass. Tell me what you think you think I should engrave next!